Boat Window Treatments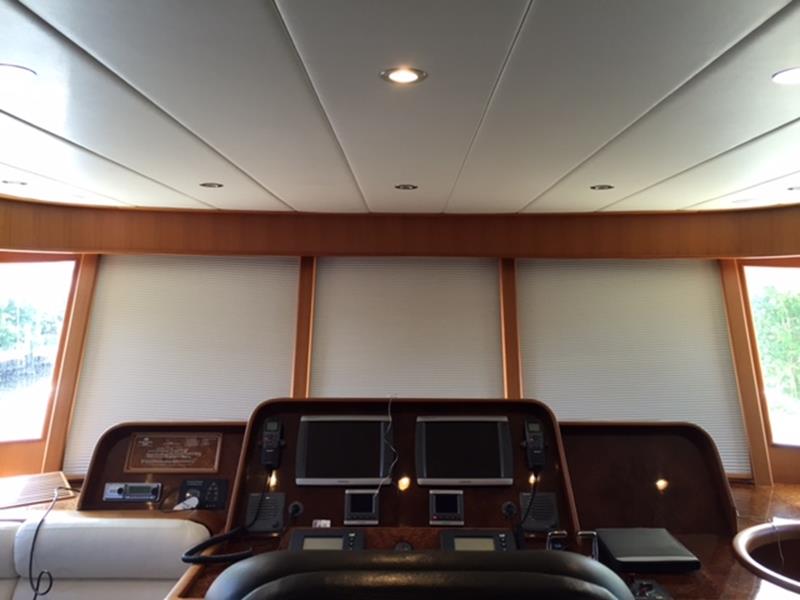 Blinds and Shades are not only for your home, they can be added to your boat or yacht for superior comfort and privacy in your home away from home. Savannah Blinds Shutters and Shades is the leading marine industry in Georgia. Our seasoned installation team takes pride in providing quality workmanship, courteous service, and great attention to detail. We are well known for completing our services in a timely manner and providing unparalleled customer service. If you have a window that needs covering or a port hole that need decoration then we are the ones you need to call.
Since 2008 our Savannah shutter company has been providing this community with exceptional service for superior results. We will show you that your boat or yacht can feel like a home by installing your ideal window treatment. You can relax knowing that our professional staff is here talking care of every detail from correct measurement to expert installation of your new blinds or shades.
Why Put Window Shades in Your Boat or Yacht?
Shades are a great design idea for your boat. With a vast array of different colors, styles and options at your fingertips we will install the ideal window treatment for your budget. So if you are considering shades but just don't know if they are right for you, here are some of the advantages that you should know about:
Reduces glare from reflective surfaces
Helps insulate the interior of the boat
Provides shade from the sunlight
Modernizes the interior
Provides privacy
Blind Installation For A Boat Or Yacth
Window blinds are the common window treatments there are, but at Savannah Blinds Shutters and Shades, we don't believe that means they need to look or feel common. We have been able to design and install products that are both aesthetically pleasing and affordable. Blinds have a timeless popular appeal that works in almost any room environment. They come in a variety of colors, styles, and sizes to suit your personal taste. Our professionals can install your new blinds in no time at all. You'll see instant results long after the job is done!