The Hilton Head Shutters & Window Blinds Company Locals Trust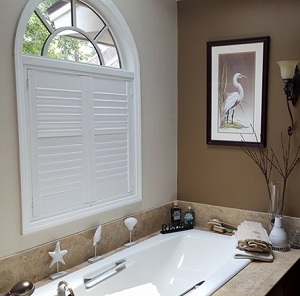 For the best in Hilton Head shutters and other window treatments, the only name that you need to know is Savannah Blinds Shutters and Shades. We have been providing local residential and commercial clients with the best in top notch results since first starting back in 2008. Our professional dedication is to providing each client with window coverings they can live with, and love, for years to come.
We do not just want to meet your expectations, we aim to exceed them. We hear of too many people who believe that they have to choose between looks, quality or affordability. Our goal is to dispel this myth and help people have the window treatments that they wan.
Don't sacrifice any of the those three important traits to try to have the one that matters the most. Let our shutter company work with you to show you the options that you have for window treatments in Hilton Head, SC. This will enable you to get what you want for the final look at a price you can afford.
Hilton Head Window Blinds, Shutters & Shades
It is great to be able to have so many choices available. Yet sometimes that can seem a bit overwhelming. So when you are trying to decide between shutters, shades or window blinds in Hilton Head here are some details to take into consideration:
Appearance - Obviously, this is a major one but should not be the only determining factor. Looks come down to creating a cohesive appearance that compliments both the interior design and exterior curb appeal.
Light and Privacy Control - Shutters offer the widest variety of options for light and privacy control while window film offers the least, when used solo. Understand your options in order to make good choices.
Energy Efficiency - The right window covering adds additional insulation. This impacts your energy efficiency which impacts your utility bills and your level of being environmentally responsible.
Working with a company made up of professionals is how you can get the results that you want. We focus on problem solving and providing you with what you want, as opposed to acting like pushy blinds sales people. It's about caring for your customer above all else, which just happens to be what we specialize in.
From plantation shutters to wood blinds in Hilton Head, we're your source for all types of window coverings.
Hilton Head Awnings
We are pleased to be able to also provide our customers with the option of awnings or window film. It is important to have options that go beyond the basics because not every situation works with the usual options. We will assess your situation and make sure that you get something that will work right for you.
Savannah Blinds Shutters and Shades is the only name that matters when it comes to meeting your service needs. When quality matters, as it always should for your home or business, you can count on us. Get in touch with us right now to get the service that you need and deserve.
Latest Hilton Head Projects