Looking for Richmond Hill Shutters & Window Blinds?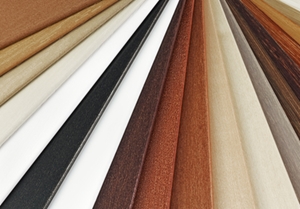 When you find yourself in need of a professional to take care of your Richmond Hill shutters or window blinds, will you know who to call on? Ask around and savvy home and business owners will all tell you the same thing - Savannah Blinds Shutters and Shades. Because quality always matters when it comes to your home or business, you need to know that you are getting the very best.
Too many homeowners take a gamble and choose just any window covering company. Usually what they really end up with is just an aggressive blinds salesperson with an ulterior motive - make as much money as possible. Our focus is just on making sure that you get what you want for a price that you can afford.
You also should never have to choose between quality products or affordable prices. We are able to offer both because that is what it means to have outstanding service and results. We are not 100% satisfied with the results of the job until you are!
Richmond Hill Window Blinds, Shutters & Shades
One of the first things that people ask is about which one would be right for them - shades, shutters or window blinds in Richmond Hill, GA? While this is a personal preference to some degree, there are some things that you should think about when making a choice. Some of the determining factors are:
Consider Materials - Materials impact price and performance. For instance, if you need to cut on your budget you could opt for faux wood blinds over the real thing. Or if you have allergies you want something easy to wipe down like polycore, which will not trap dust and dander like fabrics.
Privacy - One of the main reasons to get quality window coverings is for privacy. The more you need, the darker or thicker your window treatments should be. So woven wood blinds with a loose weave are not going to be as effective as shutters.
We can find out more about your priorities and help cater to them. Don't settle for working with a Richmond Hill window coverings company that pushes high dollar items only or pressures you into buying what they have overstock in. This is all essential for making sure that you like the results and can live with them for years to come. From woven wood shades and wood window blinds to top rated wood plantation shutters and durable polycore shutters in Richmond Hill, GA, we're the go-to source.
Richmond Hill Awnings
Our shutter company is also proud to be able to provide more unique options for our clients, such as awnings in Richmond Hill, GA. Awnings are an ideal outside addition that protect from sun but also provide shelter from the elements.
The team of experts here at Savannah Blinds Shutters and Shades is ready, willing and more than capable of providing you with the results you want. It starts with taking the time to find out what exactly you need.