Exterior Shutters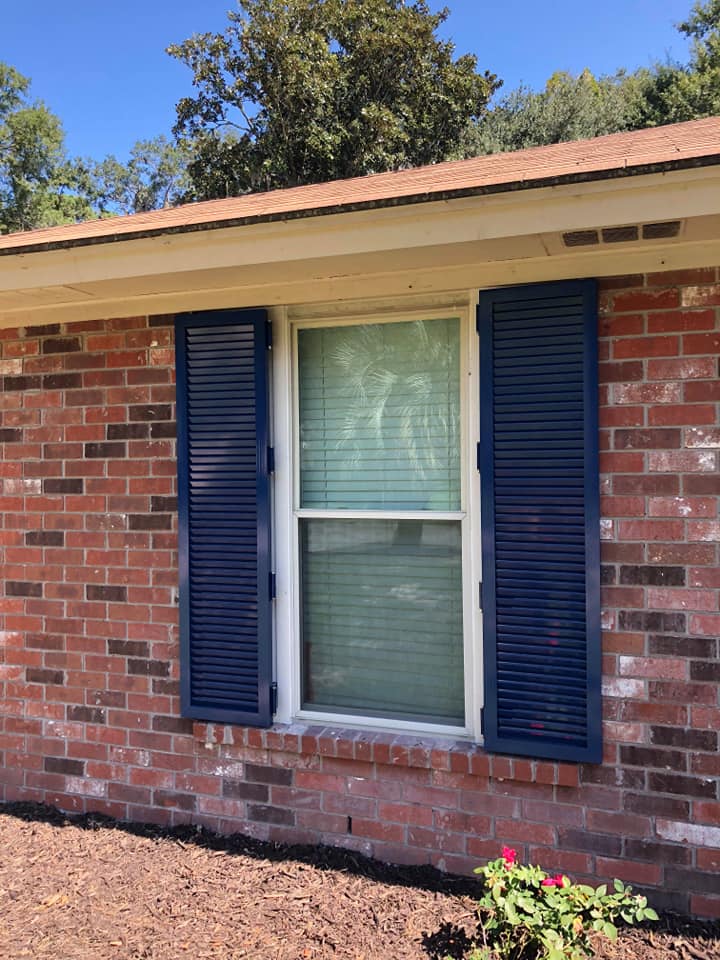 If you are in the market for Exterior Shutters for your Savannah or surrounding area home, you can find the best options at Savannah Blinds Shutters and Shades.
Our Savannah shutter company is a dealer of quality exterior shutters and other window treatments to give you superior results at affordable prices.
Our mobile showroom of samples is brought to your location. This gives you the opportunity to view options next to your existing exterior architectural style and paint or siding colors.
This also allows us to offer you better prices for quality American Made exterior shutters than you can find in Savannah or anywhere else.
Board and Batten Exterior Shutters
Louvered Exterior Shutters
Raised Panel Exterior Shutters
Shaker Style Exterior Shutters
Exterior Plantation Shutters
Cut
Out Exterior Shutters
Arch Top Exterior Shutters
Combination (mixes two exterior shutter styles)
Free Design Consultation
When looking for window treatments for your Savannah area home, why not call us for a free design consultation? You'll be under no obligation to choose us.
We bring our mobile showroom to you to make everything easier. Our expert designer has all the advice you need to determine which exterior shutters will look great on your home.
Exterior Shutters For Architectural Style
We have many beautiful exterior shutters that will go with any architectural style. We offer options in high quality materials and construction from manufacturers like Hunter Douglas, O'Hair, Norman Window Fashions, Draper, Sunesta, and more.
Keeping the architectural style of the exterior of your home in tact is important. During your free design consultation, you'll have all the advice you need for exterior shutters that will enhance your Savannah or surrounding area home.
Exterior Hurricane Shutters -High Wind & Impact Resistance
Nothing could be more important for a home in the Savannah area than exterior hurricane shutters.
With motorization options installed with your hurricane shutters, you can close them any time from any location with an internet connection or at the push of a button on a hand-held remote.
Hurricane shutters are built to take a beating with composite materials that make them strong. We work with many great manufacturers that you should ask about.
Weather Resistant Thermally Modified Shutters
O'Hair is one top quality manufacturer we choose to work with who offers thermally modified shutters that resist extreme heat, cold, and humidity.
The materials are highly efficient, leaving hardwoods in the dust. They are immune to insect damages and offer two times the weather resistance of Extira™ based products. They come in standard home or office applications and styles to enhance decks and home exteriors.
Exterior Shutter Installation Taken Care Of For You
When you choose Savannah Blinds Shutters and Shades, you'll have expert installation so you won't have anything to worry about. We measure your windows to ensure a perfect fit every time.