Wood Blinds in Savannah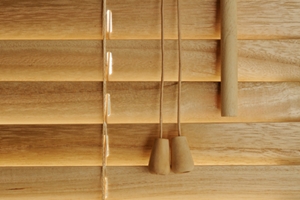 One of the best options that you have, when it comes to selecting window treatments, is wood blinds in Savannah. They offer a rich, classic look. Not to mention, they help to increase the property value of your home.
The even better new is that Savannah Blinds Shutters and Shades can provide you with the information that you need in order to make the best choice for your window coverings. Adding or changing out old plastic blinds for new, real wood blinds is one of the best ways to improve the look of your home or business. Plus, since they are visible from both inside and out, they impact the interior design aesthetics and the exterior curb appeal.
You can give us a call today and set up a time for us to provide you with an in-depth, quality consultation. We can find out more about what you need and what you like. From there we can show you all the exciting choices that you have for quality window treatments, such as wood blinds.
Wood Blind Specialists
What any wise consumer wants to know before making a purchase is "how will this benefit me?" If you are curious about the advantages of wood blinds, here are some things that you should know:
There is a range of designs to choose from even from among this sub-category
They offer a way to dress up a casual room or add a natural element to more sophisticated rooms
These blinds have versatility in adjustment for both lighting and window control
They are also a good choice for anyone with allergies because they do not trap dust and dander the way that fabric would
They do cost more upfront but since this increases your property value, it is more of an investment. They may also require slightly more care than faux wood blinds or other window coverings. However, the final look is well worth the extra effort.
These blinds help with temperature control so you can feel good about having a more energy efficient residential or commercial structure. It will help save you money on your utility bills and make your space more green, or eco-friendly.
Don't keep wondering if this is right for you. Give us a call today and let us show you the choices you have and the benefits each has to offer. We'll be happy to take care of your wood blinds installation needs.
Call Us for Wood Blinds in Savannah & Nearby
The best way to make a smart choice is to have the information that you need to do so. Savannah Blinds Shutters and Shades is one of the top local companies for window treatments in Savannah because we have a dedication to our customers. We don't just want to meet your expectations, our goal is to exceed them.
The only way to find out more is to give our Savannah window blinds company a call and get started. We will show you the choices you have for wood blinds and demonstrate how good they can look in your space.