Faux Wood Blinds in Savannah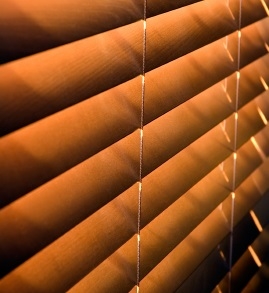 A great option to consider for your window coverings would be faux wood blinds in Savannah and the surrounding areas. The company to entrust to help make the right choice would be Savannah Blinds Shutters and Shades. With almost a decade of serving the residential and commercial clients in this area, we know what it takes to provide exceptional customer service.
We won't settle for anything less than 100% customer satisfaction, and neither should you. We often hear clients talk about having to choose between quality products or prices that they can afford. We take great pride in being able to offer you both.
You should never have to sacrifice one trait for the other. Nor should you ever settle for less than you really want when it comes to your window coverings. Get in touch with our experts right away and let us provide you with the results you will love for years to come.
The Beauty & Affordability of Faux Wood Blinds
One of the most important questions that you may have is what makes faux wood blinds such a great option. This is especially important when comparing them to real wood window treatments. So here are some things you should know about going faux:
You get the same rich look but for a lot less green; faux wood blinds cost much less than real wood
The imitation version is also easier to clean and care for. Real wood requires a little more care and upkeep to keep the wood looking its best.
This alternative is also ideal for rooms with dampness or humidity. Where real wood would warp in say a bathroom, the faux version holds up just fine.
Of course, there are plenty of other benefits but these are just a few to get you started thinking. Both the real thing and this alternative have the ability to dress up a casual room or tone down a sophisticated one. So make it a point to compare the two and see if you can even tell a difference visually.
For some people, this is the only way to have the look of wood while staying on track with the budget. We can provide you with quality custom faux wood blinds in Savannah or any of our other service areas. Call today to get started.
Savannah's Faux Wood Blinds Experts
Savannah Blinds Shutters and Shades is the only name that you need to know in order to get the quality window treatments in Savannah and the surrounding areas that you want. We look forward to being able to provide that for you. The last thing that you want to do is try to choose between quality, looks and price.
We can deliver all of the above. Give our Savannah window blinds company a call today to find out in person what makes us the local leading service provider. Don't settle for less than the best when it comes to the window coverings for your home or business.