Awnings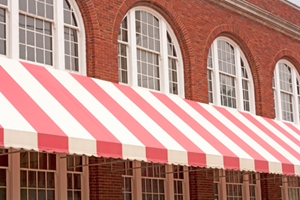 An awning is an ideal addition to your residential or commercial building for a number of great reasons. But first, let's talk a little about what makes Savannah Blinds Shutters and Shades qualified to help you with yours. Since 2008, we have been providing local home and business owners with the finest in top quality products and service. When it comes to awnings in Savannah and the nearby areas, we're the company to call
We are about so much more than just selling you a product. We want to be able to advise you on your options and help you make the best choice possible. Not to mention, our Savannah shutter company also offers the finest in high quality installation work.
There is no reason for you to ever have to settle for less than the best and we can help make that possible for you. Don't think you have to select between quality, looks and affordability. We are in the business of offering our customers all of the above with our awnings, which make for great outdoor shades and patio covers.
Retractable Awnings
For homeowners who want to have an awning, but would like the option to put it away after use, the retractable awning is the perfect solution. This helps to protect the awning from possible damage from the elements, by having the ability to pack it away after use. Have the perfect amount of shade and then retract your awning, with the push of a remote control button.
Stationary Awnings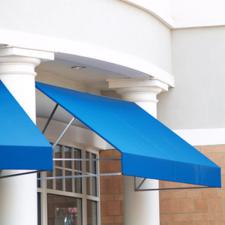 Don't want to bother with waiting for your awning to fully extend in order to use it? Then you are the perfect candidate for a stationary awning. We can help you pick just the perfect look, in order to get a functional system that also compliments the exterior of your home.