The Preferred Bluffton Shutters & Window Blinds Company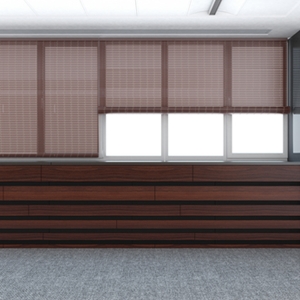 Since 2008, Savannah Blinds Shutters and Shades has been the top choice for window treatments in Bluffton, SC. We are able to provide both residential and commercial clients with the best service possible. This is reflected in everything from the product to the installation to the individual customer care. We're known as the source for Bluffton shutters and window blinds.
Being able to provide so many locals with quality window coverings is something we take both professional and personal satisfaction in. Our goal is not to just use high pressure sales tactics to take care of your window treatments. We want to work with you and find out what you need and then be able to provide that for you.
We know this industry and, more importantly, we know our client base. By genuinely caring about them, you can rest assured that we are able to provide the best results. Get in touch with our shutter company today to find out firsthand what makes us number one for window treatments in Bluffton, SC.
Bluffton Window Blinds, Shutters & Shades
The bottom line is that no matter what type of window covering you choose, you are going to benefit from it. Whether you want plantation shutters, shades or window blinds in Bluffton, SC, you are going to enjoy some advantages compared to not having window treatments.
Some of what you can expect to get out of this would be:
Privacy and Light Control - Obviously you want to be able to control the amount of light coming into your home or business. Yet these are important because they also help with privacy too.
Energy Efficiency - Even lightweight options for your window coverings provide some level of additional insulation. You can have a structure that is more eco-friendly and that will also help lower your energy costs each month.
Looks - While the appearance may not be everything it certainly is one of the most important benefits. Choosing stunning window blinds, shutters or shades in Bluffton, SC can completely transform the look of your interior, and even impact the exterior.
There are certainly plenty of other reasons it is important to make good choices, these are some main reasons to choose wisely. The good news is that you don't have to go at it alone. Let our experts help you through the process.
Bluffton Awnings
Sometimes, you want to think outside the box to get what will work best for you. An awning is ideal for reducing light from damaging your property and provides you with shades from rain and sun. Window film is tinting that cuts glare while still offering you an unobstructed view.
Savannah Blinds Shutters and Shades can offer you the best for any option that you choose to go with. To be a smart consumer you have to first understand your options and then you can make wise decisions. Get in touch with us today so that we can provide you with the service you need.
---
Latest Bluffton Projects
Accordion Shutters in Bluffton, SC

With hurricane season right around the corner our clients are starting to get prepared for any threat to come their way! Our client in Sun City (Bluffton, SC) received accordion shutters throughout h […]

Shades in St. Joseph's Candler Bluffton Campus

Our Team had the opportunity to provide window shading solutions to this amazing project built here in the low country. We provided mostly motorized shadings and a few manual shades for some offices. […]