Rolling Shutters Systems & Installation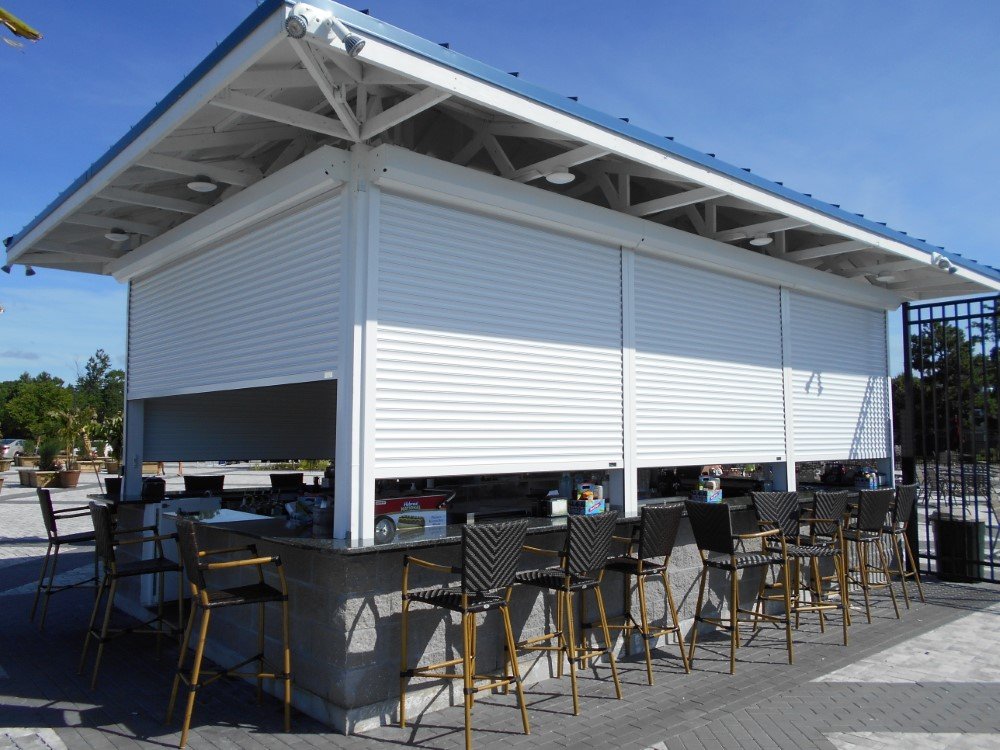 Simple but very durable, the rolling shutter systems are remarkably easy to use. They can either be controlled manually or motorized so you can use a remote control. If you are looking for rolling shutters for your Savannah home, we carry and install the latest options at great prices. They are highly durable and actually look great whether opened or closed.
If you aren't sure what rolling shutters look like, just picture closed mini-blinds. They are actually many times thicker and stronger and are installed along a track system. The header also looks streamlined so you can't see the rolling shutter if you want to store them there for next season.
If you would like a free consultation where Savannah Blinds Shutters and Shades can show you what we have and answer your questions, just call us to schedule a free no-obligation consultation. Our Savannah Shutter Company can fit your home, office, restaurant, or other commercial property with quality rolling shutters today.
Free Consultations At Your Location
Local & Reliable Shutter Company
Rolling Shutters, Storm Panels, Hurricane Shutters
Free Measurements
Rolling Shutters vs. Other Storm Shutters
Rolling shutters are the easiest to use whether you need to close them for storm protection or open them. They slide easily on a track which is mounted at the top of the window. They can also be motorized so you can use a wall switch or a handheld remote. For these reasons, people often prefer rolling shutters over other panels and hurricane systems.
About Our Rolling Shutters
Shopping for rolling shutters isn't easy because you wind up going to your local store and then have to figure out what you need. Then you have to measure the openings and hope you've got the right amount of material to fit the space. Then to top it all off, the installation can be a nightmare. You can let us take all that away and make the process so easy.
We know we work with some of the best quality-made rolling shutters on the market, so you don't have to hunt through all those choices. They will be able to meet the latest building code requirements for wind loads and impact ratings. We take care of the measuring and installation so you don't have to deal with it. Let us make installing storm shutters in Savannah easy for you!