Midway Shutters & Window Blinds for Professionals You Can Trust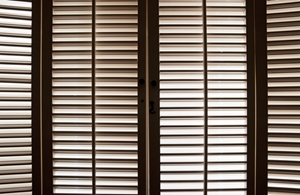 One of the responsibilities you will have to take care of is finding a reputable service provider for your Midway shutters and window blinds. It doesn't matter if you are a home or business owner, you are going to need some form of window coverings for a variety of reasons, aside from just appearance. Wise home and business owners know that the name to rely on is Savannah Blinds Shutters and Shades.
We take this line of work seriously which is evident from the results that we are able to deliver to each and every customer. We know that every client has unique needs. Our job is to be able to determine those needs and make it a point to fill them.
So often, clients come to us thinking they have to choose between quality window coverings in Midway, GA or a price that they can afford. The good news is that we are able to offer you both. There is no reason to settle when it comes to getting the quality products and customer satisfaction you deserve.
Midway Window Blinds, Shutters & Shades
Having trouble deciding which would be best - shutters, shades, or window blinds in Midway, GA? Well you are not alone which is why it is so important to work with an industry expert who can help you comprehend the pros and cons of each. For one thing, it is important to think about some of what should impact your decision making:
Light Control - It is essential to be realistic about the amount of light you like to have. You may love the look of loose weave woven wood blinds in Midway but require black out curtains to get any sleep. Don't make a decision you will end up regretting down the road.
Protection from the Sun - Cutting out light is also about protecting your belongings whether you are a homeowner or a retail shop owner. Your flooring, furniture or retail stock all has to be protected from the damage that UV rays can cause.
Energy Efficiency - The amount of light that gets through also impacts the energy efficiency. This is because too much light getting in during the summer can cause your cooling bills to soar. With protection from the sun, you lower your bills and make your home or business more eco-friendly.
Midway Awnings
What if you have needs that are a little more unique? This would mean that you might need something like an awning or a window film in Midway, GA. The good news is that we can certainly provide that for you as well.
Savannah Blinds Shutters and Shades is in the business of taking care of the needs of customers, above all else. All you have to do is let our shutter company know what you need and we will make that happen. Don't settle for less than the best when it comes to your Midway window treatment service provider.