Blackout Roller Shades Installed for Hospice of Savannah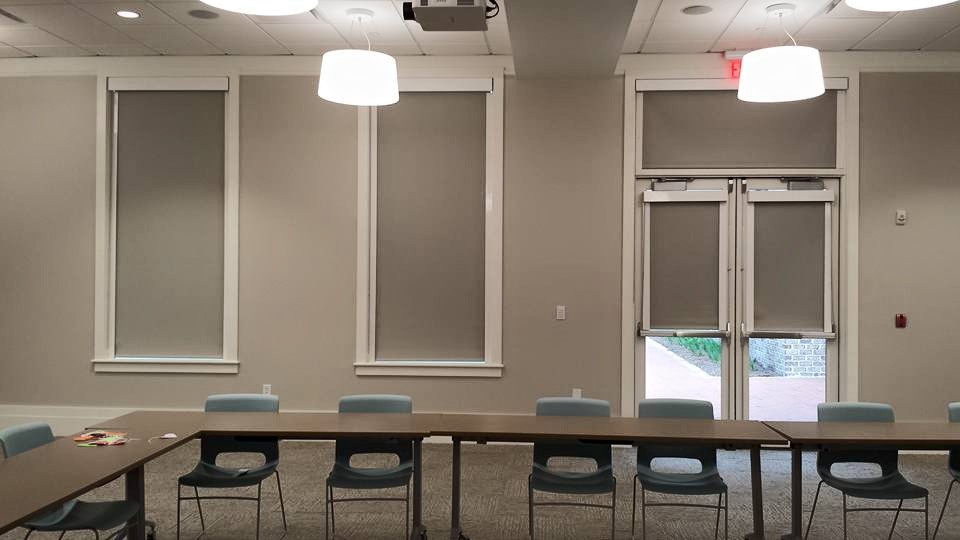 Interior shades often perform multiple roles. They can be used to beautify the room within a property. At the same time, they can perform the function of blocking out excessive sunlight while providing privacy within a commercial property. In this project, our shade design contractors installed highly functional blackout roller shades for a meeting room at the administrative building of Hospice of Savannah.
These roller shades are extremely usable, having sidetracks that give the operator ultimate control. When the room is not in use, these shades can prevent heat from entering the building. When a meeting is being held that requires full attention, the shades can be drawn in order to block all exterior distractions.