Your Local Chatham County Shutters & Window Blinds Company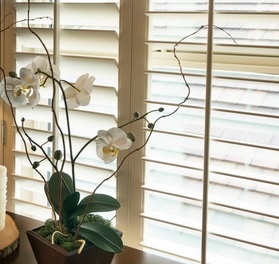 When it comes to Chatham County shutters and other window treatments, the only name that you need to know is Savannah Blinds Shutters and Shades. Since 2008, we have been the premier choice for this type of service for both residential and commercial clients. Now, we look forward to working with you.
The important thing is obviously to make sure that you only work with industry professionals who understand the business. This means being able to provide you with valuable information, not just selling you a product. Of course, it should also mean exceptional quality work when it comes to your installation work.
We know what it takes to create a cohesive look that will work with your interior design aesthetics, as well as work within your budget. We take great pride in being able to offer quality customer window coverings and at a cost that cannot be beat. Call today to find out more about what we have to offer you.
Chatham County Window Blinds, Shutters & Shades
It can still feel a bit overwhelming trying to choose one window treatments in Chatham County. This is why many people use different coverings in different rooms. Either way, some of what you should think about when making a choice include:
Appearance - This is obvious but has to be included. The trick is to make sure that you do not make your decision based upon this entirely.
Cost - While yo do not want to choose the cheapest window treatments and end up hating them. You also do not want to blow your budget because you have your heart set on something more costly. Keep in mind there are alternative options, such as faux wood blinds instead of real wood.
Materials - You do not want to end up with a high maintenance material if you cannot realistically take care of it. Also, avoid things like fabrics if you have allergies since, even with cleaning, this can trap dust or dander. These issues can be the deciding factor when it comes to woven shades or wood blinds in Chatham County.
The point is to put some thought into it instead of making an impulsive decision. Our job is to help you understand the pros and cons of each style so you can do that. Don't settle when it comes to choosing the right window treatments for your home or office. From shades to shutters to window blinds in Chatham County, we're your number one source.
Chatham County Awnings
Another area of expertise we can take care of here at Savannah Blinds Shutters and Shades is awnings in Chatham County. Awnings are not just for commercial structures anymore and we can show you the choices you have.
Whatever window treatment you end up deciding on, make sure it is up to your standards. The best way to do this is let the pros at our shutter company handle the job for you. We take this line of work seriously and it shows in the quality results that we get.