Aluminum Blinds for Bank of America in Savannah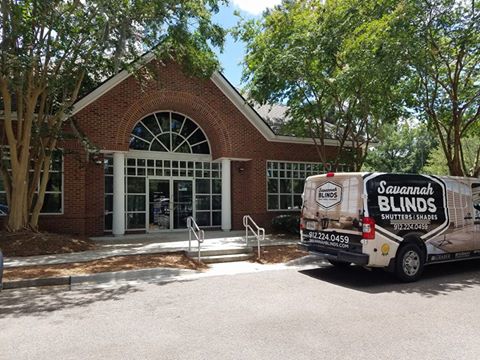 Our experts at Savannah Blinds Shutters and Shades installed beautiful Aluminum 1' Graber blinds on the windows of this Bank of America building in Savannah. Previously there were vertical blinds installed, but now they can completely open up the view, adjust the louvers for a little light, or close the shutters completely for privacy.
The owner chose energy efficient Graber Aluminum blinds silver in color. If your tired of the vertical blinds in your business then give Savanna Blinds Shutters and Shades a call. We will provide you with a different perspective on your view.