Commercial Solar Shades — Kay Jewelers in Pooler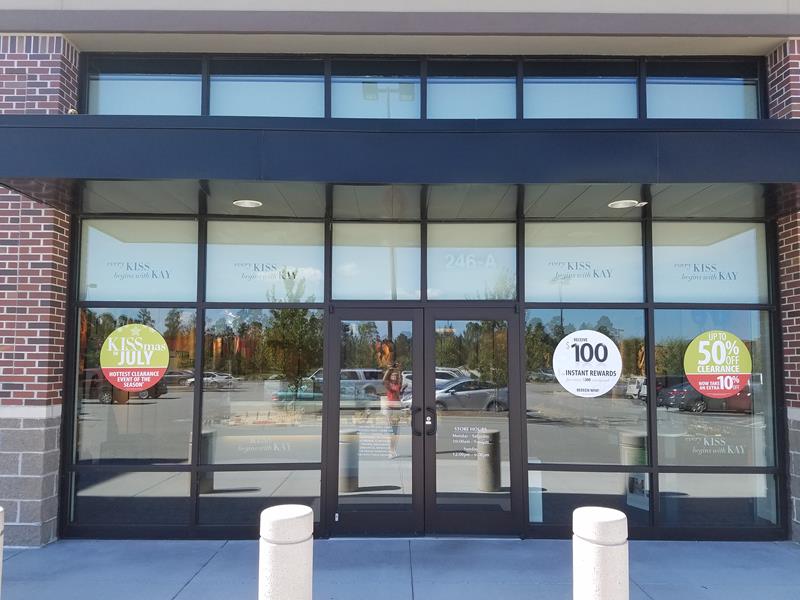 Solar shades are an excellent choice for window treatments, especially for commercial properties that may have large storefront windows. These shades are a great way to keep a retail center more comfortable and more energy efficient, plus, they make the property more attractive.
We installed these solar shades for Kay Jewelers in Pooler. The shades they received had their logo custom printed, as well as their famous slogan, "Every Kiss Begins with 'K'". They also feature fascia and a continuous loop, which makes their design both attractive and very function.