Custom Sunburst Arch Shutter In Richmond Hill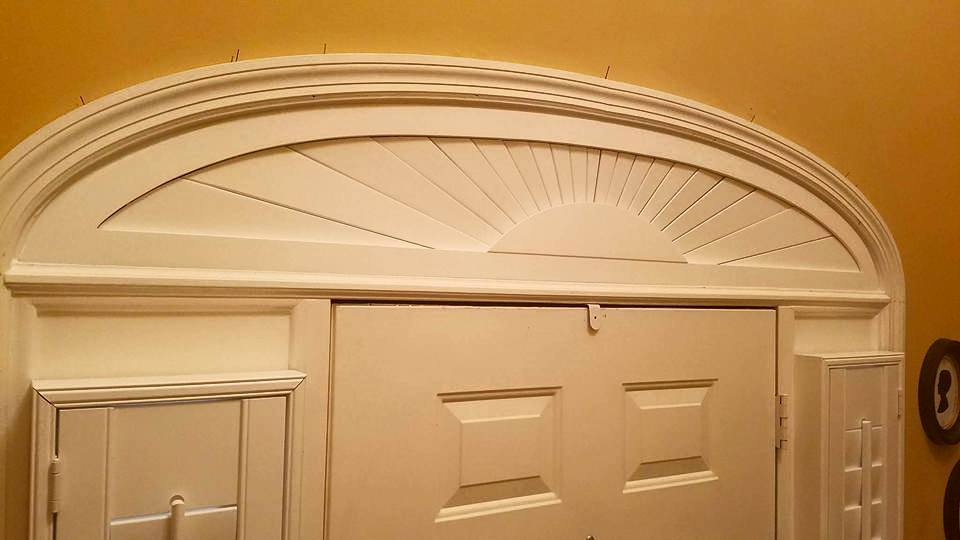 Here at Savannah Blinds Shutters and Shades, we were recently given the opportunity to design and install a custom sunburst arch shutter for one of our returning customers in Richmond Hill. Our customer had a uniquely shaped and sized window above their door frame, and they wanted a custom shutter installed to match the side light shutters we had previously installed for them. So, we decided to create a unique sunburst arch shutter specially tailored to fit their window and to match their existing shutters. All of our custom window treatments like this one are crafted by hand specifically to fit the needs of your home.
Our customers couldn't be happier with their new custom sunburst arch shutter for their home. We think it really helps to compliment the beauty of their existing shutters and their front door area in general. Here at Savannah Blinds Shutters and Shades, we are committed to only providing the best in quality window treatments for our customers. Don't settle for anything less than the best when it comes to your windows, give our team of professionals a call today.