Designer Roller Screen Shades in Savannah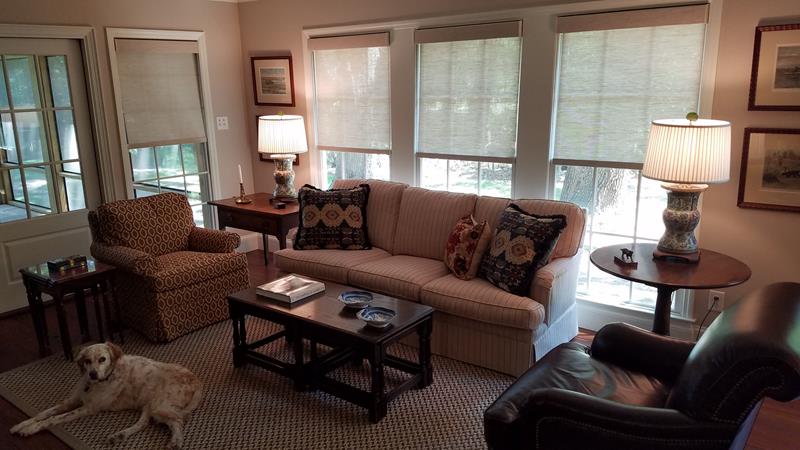 There are many different options when it comes to window treatments for your home. Savannah Blinds Shutters and Shades had just finished helping this homeowner by installing our Designer Roller Screen Shades from Hunter Douglas. This design will allow you to have the privacy you want without sacrificing natural light within your home.
Roller Screen Shades are perfect for every room of the house including areas that are exposed to moisture, like the bathroom or the kitchen. You can control the natural light with a quick adjustment and enjoy the serenity of your own personal oasis. If you would like your home to be outfitted with Roller Screen Shades then give Savannah Blinds Shutters and Shades a call.