3 Excellent Reasons To Make The Investment In New Faux Wood Blinds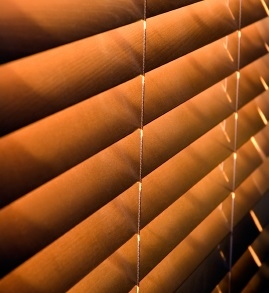 Here at Savannah Blinds, Shutters, & Shades, we understand that the process of finding the right new window treatments for your home can be somewhat confusing, especially if you have never been through the process before. With so many different choices available to you, how are you to know which ones are going to be the best fit for your home and are going to be able to provide you with the level of function that you need? Our team of professionals understand the difficulties in the process, and how frustrating it can be when you wind up with an option that isn't suited to your needs which is why we are making it our mission to help inform you of some of the benefits associated with some of the various options out there, and today we will be covering faux wood blinds. Faux wood blinds are an extremely popular window treatment solution among homeowners all over the country, and for good reasons. If you would like to know more about how new faux wood blinds could be an excellent investment for your home, take a few minutes to read through this short list that our team of professionals have put together that help highlight just a few of the benefits that make them so great.
More Affordable Than Real Wood
One of the most common reasons that homeowners make the choice to invest in new faux wood blinds is due to the fact that they are generally a great deal less expensive than their natural wood cousins. This lower cost means that you are generally able to make your dollar stretch further in your project, and you can afford to outfit more windows in your home than you might otherwise be able to afford. All of this adds up to make faux wood blinds a wonderful choice if you are looking for a new window treatment option for your home, but you are working on a strict budget.
Moisture Resistant
Typically, one of the biggest weaknesses of natural wood blinds lies in their susceptibility to moisture. Natural wood blinds tend to absorb moisture, which can lead to warping, cracking, and splitting over time, making them somewhat unsuitable for any area of the home that is going to be exposed to great deals of moisture or humidity, like bathroom and laundry rooms. Because faux wood blinds tend to be constructed from vinyl, or from a mix of natural wood and vinyl, they don't absorb moisture like their counterparts, and can safely be utilized in rooms where there might be a bit more moisture in the air. This can give you a whole new range of design options for your bathrooms and laundry areas that you might not have ever considered before.
Long Lasting & Durable
One of the biggest benefits of faux wood blinds lies in their durability and longevity. Unlike natural wood blinds, that generally have to worry about drying out and fading after the constant exposure to UV rays over time, faux wood blinds don't share that concern, and will continue to look great for years to come as long as they are properly cared for. This can provide you and your family with a great deal of comfort in knowing that your new faux wood blinds are something that you will be able to enjoy for many years to come.