5 Tips For Selecting Patterns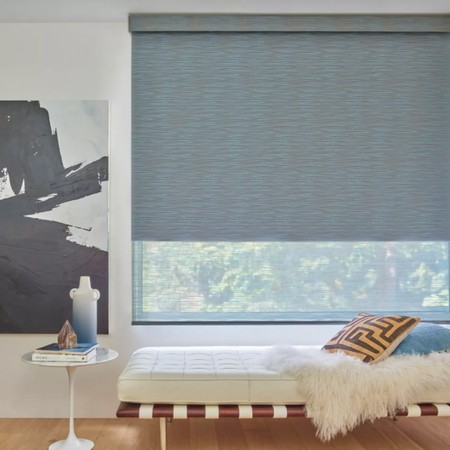 As you embark on your journey to revamp your home with custom window treatments, one of the key decisions you will have to make is selecting the right pattern for your curtains or shades. With so many patterns available, it can be overwhelming to make the right choice. That's where Savannah Blinds comes in. Our professional design experts and incredible installation team can guide you through the process, helping you select the perfect pattern for your space. Here are five tips to keep in mind when selecting patterns for your custom window treatments.
Consider the room's overall style
When choosing patterns, it's important to keep in mind the overall style of the room. For example, if you have a modern living room with clean lines and neutral colors, you may want to select a geometric pattern to add some visual interest. Alternatively, if your room has a more traditional feel, a floral or damask pattern may be a better fit.
Think about size
The size of the room can also play a role in selecting patterns. For smaller spaces, you may want to choose smaller patterns or solid colors to avoid overwhelming the space. In larger rooms, you can be bolder with your pattern choices, but be sure to balance the pattern with solid colors to avoid making the space feel too busy.
Consider natural lighting
The amount of natural light in the room can also impact your pattern selection. If your room gets a lot of natural light, lighter and brighter patterns can help maximize the light and make the space feel larger. In darker rooms, consider choosing patterns with deeper colors or even texture accents to help reflect light and add some brightness to the space.
Look at existing patterns
Take a look at the existing patterns in the room, such as upholstery or rugs, and use them as a guide when selecting your custom window treatment pattern. You don't want your curtains or shades to clash with other patterns in the room, but you also don't want them to blend in too much.
Trust the experts
Finally, when in doubt, trust the experts at Savannah Blinds Shutters and Shades. Our design experts have years of experience selecting the perfect patterns for any space. We can help you choose a pattern that not only complements the existing decor but also adds some visual interest to the room.
At Savannah Blinds, we pride ourselves on our professional design experts and incredible installation team. We'll work alongside you to help select the perfect custom treatment and install them with precision to guarantee longevity. Call us today and schedule a complimentary consultation!