Benefits of Residential Window Films in Savannah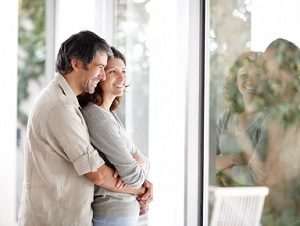 If you are a Chatham County homeowner looking for a way to cut down on natural lighting, an option to consider is window films in Savannah, GA. While this is not a new product, it is one that is becoming increasingly popular with homeowners. Imagine what window tinting can do for your car being used to improve your home life.
What many people do not realize it that this is a possibility. The other main thing homeowners do not realize, is how this will benefit them. Before deciding on any possible window treatment, you owe it to yourself to find out more about the options that you have.
Learning About the Advantages of Window Films in Savannah
If you are curious about how you could experience advantages from using residential tinting here are a few things that you should know:
Why this is is great alternative for window coverings is that it leaves you with an unobstructed view. This is an ideal choice for anyone who wants to keep their view but cut down on glare or the damage UV rays can result in.
This does not mean you have to forego your privacy however. If you still want to be able to shut off light or have total privacy, window films are an ideal choice for layering window coverings. By doing this, you use two or more options, such as film paired with shades or blinds.
This is also an important step for making your home more energy efficient. Without some barrier between the harsh rays of the sun and the interior of your home, the sun can literally keep heating things up. Having a way to reduce the rays means cutting back on how much your interior heats up. So window tinting saves you money on your energy bills and helps make your home more eco-friendly.
There is no reason to have to put up with having the sun damage your interior either. UV rays are notorious for fading or damaging flooring, furniture and personal property. You can keep your scenic view but help safeguard the inside of your home against these damaging rays.
Knowing your options for window films in Savannah is key for making the best decisions. This is possible by making sure that you work with window coverings professionals who care about helping their clients.
The Reputable Savannah Window Film Experts
Savannah Blinds Shutters and Shades is the only Savannah shutter company and window film installation team that you need to know in order to get the information that you need. We pride ourselves on being the best at helping educate you about options and answering any questions that you may have. We are not just trying to sell you a product, we want to be your full service window treatment service provider.
Get in touch with us today and let's start reviewing the options that you have. It could just be that window films would work for you, with or without another layer of window covering.