The Difference Between Savannah Shutters, Blinds, & Shades 101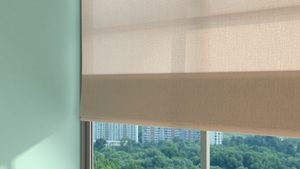 It probably comes as no surprise but one of the most common questions that window treatment pros get asked is about what makes the options different. In fact, many of the options get confused with one another, their terms being used interchangeably. If you are going to be adding window coverings to your Chatham County home then you should at least know more about what your different options are, such various types of Savannah shutters, shades and window blinds.
Knowing All About Your Options for Window Treatments in the Savannah Area
Picking out just the right window treatment can be an enjoyable task, as long as you know something about the choices that you have. Otherwise, it means guessing or settling for something other than what you really want.
Before making any major purchase for your home you should learn what you need to know. This will make you a wise homeowner as well as a savvy consumer. Some of what you should know about window covering options are:
Energy Efficiency - Any type of window covering adds to the energy efficiency of your home, it is just that some more than others. Due to design, choices like honeycomb shades or shutters are known for being better insulation which makes them more energy efficient than some other choices.
UV Control - You would think that the better insulation a window treatment is, it would have the same ability for UV ray control. However, this may not necessarily be true. Items like window films that get the light from the moment it hits the glass is going to be a best option for preventing fading or damage from the rays of the sun.
Privacy - This can be an important factor for getting window coverings so it is important to be realistic about the amount of privacy you get for different options. For example, window films or thin shades alone can still leave you feeling exposed, especially at night. Shutters and blinds offer the best privacy however you can layer window treatments so you can heighten privacy ability of any choice you make.
There are of course other factors to consider before making your choice between the various options that you have. The best thing that you can do is set yourself up for success by working with a reputable Savannah window coverings company who has your best interest in mind.
A Company to Trust In for Savannah Shutters & More
Savannah Blinds Shutters and Shades is the only name that you need to know in order to get the results that you want. We take great pride in our ability to provide our customers with the level of quality service they should be able to receive from an expert Savannah shutter company . However, few so called window treatment pros are as dedicated to the industry and the clients as we are.
You can rest assured we will help you understand your options and guide you towards making the best decision possible. You are going to love the results that we are able to provide for you. From shades and blinds to classic plantation shutters in Savannah, we have it all.