How To Combine Window Treatments In 4 Easy Steps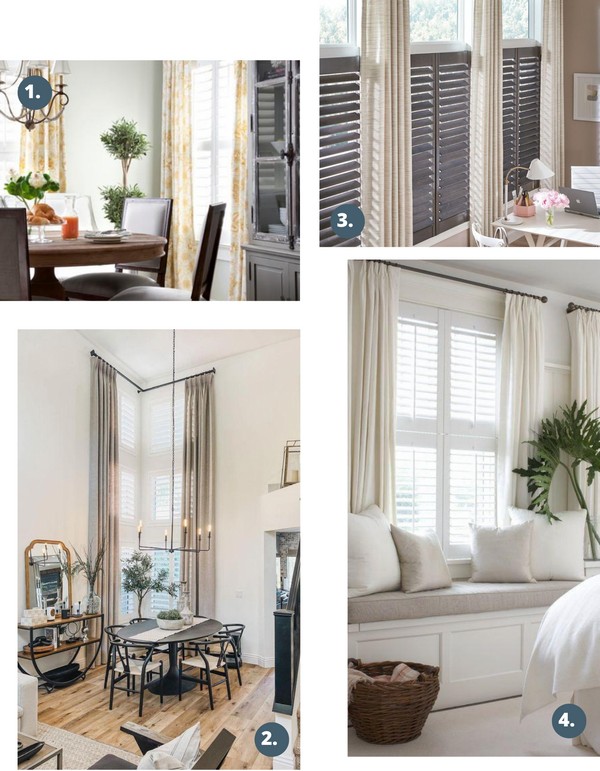 Combining window treatments such as shutters with drapery is a great way to add both style and functionality to your space. To do so, here are 5 tips to effortlessly and effectively create your dream oasis!
Colors and Patterns: When combining shutters and drapery, it's important to select colors and patterns that complement each other and the overall style of the room. Select a few complimentary colors for your treatments and adjust accordingly. You can also choose drapery fabric with a subtle pattern or texture to add visual interest without overwhelming the shutters.
Layering: The most common way to combine shutters and drapery is to install full-height shutters and then add draper panels on either side of the window. This can help frame the window and add a pop of color or pattern to the room, while still allowing you to use the shutters for light and privacy control.
Fabric Weight: When selecting drapery to complement your shutters, keep in mind the fabric weight of your selection. Lightweight fabrics such as linen or cotton may not provide as much privacy and light control and heavy fabrics like velvet or silk may not drape as well over shutters. Consider medium-weight fabrics that will accent your shutters nicely and provide the necessary coverage.
Proper Installation: Lastly, in order to ensure that your treatments last and add to your room make sure they are installed properly - ideally by professionals such as our excellent and experienced installation team here at Savannah Blinds Shutters and Shades.