Outdoor Living: 5 Benefits of Installing Exterior Window Treatments for Your Patio or Deck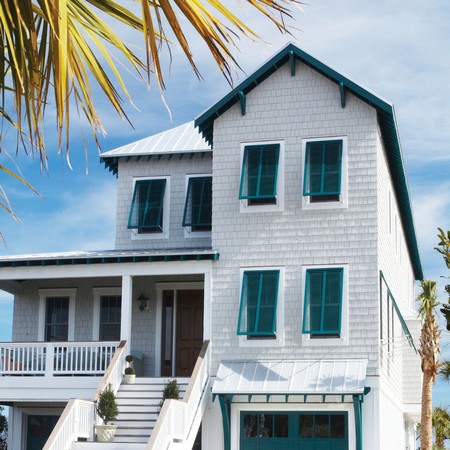 Summertime is the perfect time to enjoy your outdoor living space. But as much as we love soaking up the sun, sometimes we need a little shade and protection from the elements. That's where exterior window treatments come in. Here are five benefits of installing exterior window treatments for your patio or deck:
Sun Protection
When spending time outside, it's essential to protect your skin from the sun's harmful UV rays. Exterior window treatments such as retractable awnings or exterior shades, provide shade and reduce the amount of UV radiation that reaches your skin.
Temperature Control
Exterior window treatments can also help keep your outdoor living space cool and comfortable during hot summer days. By blocking the sun's rays, they prevent heat from entering your home, allowing you to enjoy your outdoor space even on the hottest days.
Privacy
Depending on your outdoor space's layout, you may want to block your neighbor's view or protect your family's privacy. Exterior window treatments, such as outdoor curtains or privacy screens can create a barrier between your patio or deck and your neighbors, giving you more privacy and allowing you to enjoy your outdoor space without feeling exposed.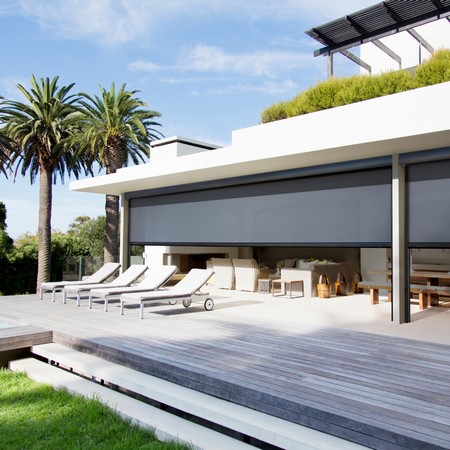 Weather Protection
Summer storms can be unpredictable and damaging. Exterior treatments such as storm shutters, hurricane screens or roll-up shades provide an extra layer of protection against high winds and heavy rain to keep you and your home safe.
Style and Design:
Finally, exterior treatments can add style and design to your outdoor living space. With various colors, patterns, and materials available, you can choose the perfect window treatments to complement your patio or deck's design and create a cohesive look.
At Savannah Blinds, we offer a wide range of exterior window treatments that can enhance your outdoor living space. Our team of experts can help you choose the perfect window coverings for your home and provide professional installation services to ensure a perfect fit. Contact us today to schedule a free consultation and let us help you elevate your outdoor living space!