Window Treatment Safety Tips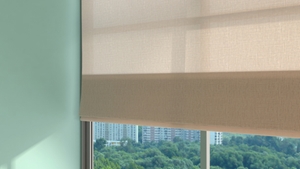 Above all else, as a Savannah homeowner, your top priority is the safety and well-being of everyone in your household, including guests. The highest at-risk group would be small children and pets.
Unfortunately, in many instances, your very own window blinds and treatments could be posing a serious threat. Learn important ways to help prevent this from happening so you can feel as though you are doing your due diligence to make your house a safe space for all.
How You Can Take Action & Responsibility
Prepare your home to be a safe environment for all, including taking care of your window treatments, with these important tips:
Pay attention to the safety warnings and labels, they are there for a reason. Learn from the past mistakes of others so that you can avoid repeating the pattern that has inevitably lead to prior tragedy. Too many homeowners simply remove the tags without giving any of the included content a second thought.
Modernize your window shades and blinds. The guidelines for manufacturers change over the years, in order to meet current mandatory safety regulations. Unfortunately, your outdated window treatments don't just look dated, they are likely to no longer meet modern day specifications. By simply updating your window coverings so that they are in line with today's safety stipulations, you could end up saving a life.
When it comes to infants and toddlers, make it a point to ensure that their sleeping accommodations are nowhere near the windows. You should still make it a point to select child-friendly window treatment options but reduce the risk even more so by making certain that their crib or bed is not near a window.

Above all else, take this opportunity to go cordless. The bottom line is that there is no acceptable reason to continue to have something in your home that could act as a noose to your children or pets, especially with the option to switch to a cordless system!
Get Serious With Cordless Window Blinds
At Savannah Blinds Shutters and Shades, the only thing we take more seriously than customer satisfaction is the safety of you and your loved ones. We take pride in the fact that we will work personally with each client to ensure that measures and safety precautions are taken, in order to make your windows and home a secure place.
The great thing about going cordless is that you not only make conditions safer, you will realize just how much more convenient it is. With the simple touch of a button, your window shades and blinds can be adjusted, instead of fumbling with tangled cords that pose a safety hazard.
Contact us today to get started on implementing automation for your window treatment in order to make your home a safe haven for everyone in your household.